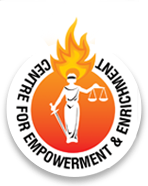 Into The History
2007 : Dr P A Mary Anitha - Founder chairman - Centre For Empowerment & Enrichment (CEFEE), started working closely with differently abled.
2008 : Socialising works, research among the parents, special children, special educators and special Schools.
2009 : started organizing small functions and celebrations like birthdays, Onam, Christmas etc bring the outsiders to these children, a socializing method introduced by CEFEE
2010 : Socialising works continued
2011 : Initiated an NGO for the differently abled and needy : Centre For Empowerment & Enrichment (CEFEE). Socialising works continued
2012 Nov 14th : UNIQUELY ME : first children's day for the differently abled, first of its kind in India, Started with 125 special kids of Snehanilayam Special School, Chembumukku.
2013, March 8th : on International Women's Day started the project : LOVE CARE RESPECT
2013 Nov 14th : UNIQUELY ME; Inaugurated by the Minister to Port and Fisheries K Babu, DY. Commissioner L & O V M Muhammed Rafeeq IPS. taken the special kids to the public. 790 special students along with 106 special educators, 44 Student cadets, 23 Sociology students of SH college were present
2014 Jan 8th : Started Social Enterprise : Sourcing medicine from the chemist at free of cost for the needy
2014, August 8th : Started the project : BREAK THE SILENCE, campaign classes on child abuse. Inaugurated by the Kerala Governor Sheila Dixit
2014 September 10th : counselling sessions for parents of differently abled
2014 Nov 14th : UNIQUELY ME, inaugurated by E Padmakumar DGP south Zone, 1100 special kids, 44 Student police cadets, 92 special educators/Volunteers
2015, February 8th :Inclusion : differently abled being part of 35th National Games, at the venue they all drew the Mascot "Ammu The Great Hornbill", also participated in Run Kerala Run
2015, September 14th : Started the new project JYOTHI, a disabled camp that serves multi requisites for the differently abled; first of its kind in India; Inaugurated by the Revenue Minister Adoor Prakash, Equipment distribution inaugurated by Padmasree Mammootty along with Dist. Collector M G Rajamanicokm IAS
2015 : appointed as dist. Collector's Nodal agent for the project "Jyothi"
2015 Nov 14th : UNIQUELY ME, inaugurated by Dr Dileep, vice chancellor - Sanskrit university 1200 special children attended
2016 Dr B R Ambedkar national Award
2016 Eastern Bhoomika Iconic Women Award
2016 FMB Award for Social Excellence
2016 Dr Sukumar Azheekode Thathwamasi Honour
2016 September 5, 6 : started POOVEPOLI, cultural & Arts competitions for the special children and Onam celebration
2016, Nov 14th : 5th UNIQUELY MeE, was inaugurated by the kerala Governor Justice (rtd) P Sathasivam
2016, December 21st : vessel cruise for the special children
2017 JCI Karmashreshtta Award
2017,March 7, 8 : Medical camp for the lderly conducted at Mercy Home Kacheripady and distributed medicine for them. The camp been inaugurated by Kochi range IG Shri P Vijayen IPS
2017, May 28th : Second disability camp JYOTHI is inaugurated by Padmashree Jayaram & K Mukammed Y Safirulla IAS (Dist. Collector)
2017,June 18th : into the history: first official run of the Kochi Metro train was with 450 differently abled and 150 volunteers initiated by CEFEE
2017,25,26 August:poovepoli Onam competitions and celebrations inaugurated by DGP & State Police Chief Shri Lokanth Behera IPS,in the presence of IG Shri P Vijayen IPS, Asst. Collector Easa Pria IAS
2017,Oct 5th : CEFEE extended our area of work to Trivandrum too. 808 special children were benefitted. Shri Mukesh MLA, Shri Gopinath Muthukaad, Madhupaal Sudheer karaman , IG Shri.R Sreejith IPS etc were present. 23 equipments and a continual scholarship for 23 special children for medication were distributed.
2017,Oct22nd : FIFA world cup Under 17, our 67 special children were taken to watch this historical event and seated along with VIP's as aguest of Dist. Collecotr. Yet Another initiative of CEFEE to be inclusive
2017, Nov 14th : Uniquely Me: 1203 special children Gathered. Dist Collector K Mohammed Y Safirulla IAS along with a differently abled Swapna Augustine inaugurated in the presence of Prof. K V Thomas MP, PSC chairman - Dr K S Radhakrishnan, Asst. Commissioner M Remesh Kumar, Flowers TV Shri Sreekandan Nair, Shri Saju Navodaya (Pashaanam), Beena Antony, Rajeev Rangan
2017, Nov21st : Our initiate enabled our special children to meet the Vice President of India, Shri Venkaih Naidu. It was his first visit to Kerala and he had given first privilege to CEFEE and special children. His excellence had spend an hour with the children interacting, and having lunch with our special children. 45 special children and 13 special educators/ Volunteers got this privilege. A great initiative to be in forefront with the Hon'ble Vice President of India. The Hon'ble vice President has tweeted and said that he was delighted to meet the CEFEE members. Yet another inclusion
2017, Dec21st : Christmas celebration H H Metrapolitian Joseph Mor Gregorous given the Christmas message and Asst. Collector Esa Pria IAS inaugurated the function., Yet another inclusion; the CEFEE way.
2018, Jan 26th : Invitee to Hon'ble Governor of Kerala, Republic day at Rajbhavan and received a special mention appreciation from the Hon'ble Governor
2018, Feb 27th : Could Strengthen our special children and included in the cultural exchange between Kerala and Himachal Pradesh. Special kids performed along with the professionals. First show at Kerala Rajbhavan in front of Hon'ble Governor Justice (rtd) P Sathasivam
2018, March 8th : Along with Kerala Financial Director M G Rajamaickom IAS with the mothers with food, dress, medicines and gifts..spending quality time
April, 3rd : distributed special medical equipment worth Rs.1,55,000 (Bipap and Oxygen Concentrator) at home of Sebah Salam along with Dist collector K Muhammed Y Safirulla IAS
April 5th : Jyothi-2018, first phase distribution of equipments and medical support to 51 differetnly abled were done(Rs..7,24,000 worth) by Minister of Health K K Sylaja
May 22nd 2018 : blessed to be meetHis Holiness Patriarch Moran Mor Ignatuis Aphrem II Apostolic See of Antioch and All the East, And Supreme Head of the Universal Syriac orthodox church with 45 differetnly abled and 15 special educators/volunteers. His holiness had spend 20 minutes with special children. This was his second Apostolic visit to India.
May 28th : 2018 : Donated 2 wheel chair to collectorate for the benefit of the differetnlty abled who comes to collectorate for different purpose. Also donated Rs.4000 to Zainaba for her specially made wheelchair .(for regular repair ,as she moves in the wheel chair for her bathing and toileting purpose), Done by Dist. Collector K Muhammed y Safirulla IAS at his chamber.